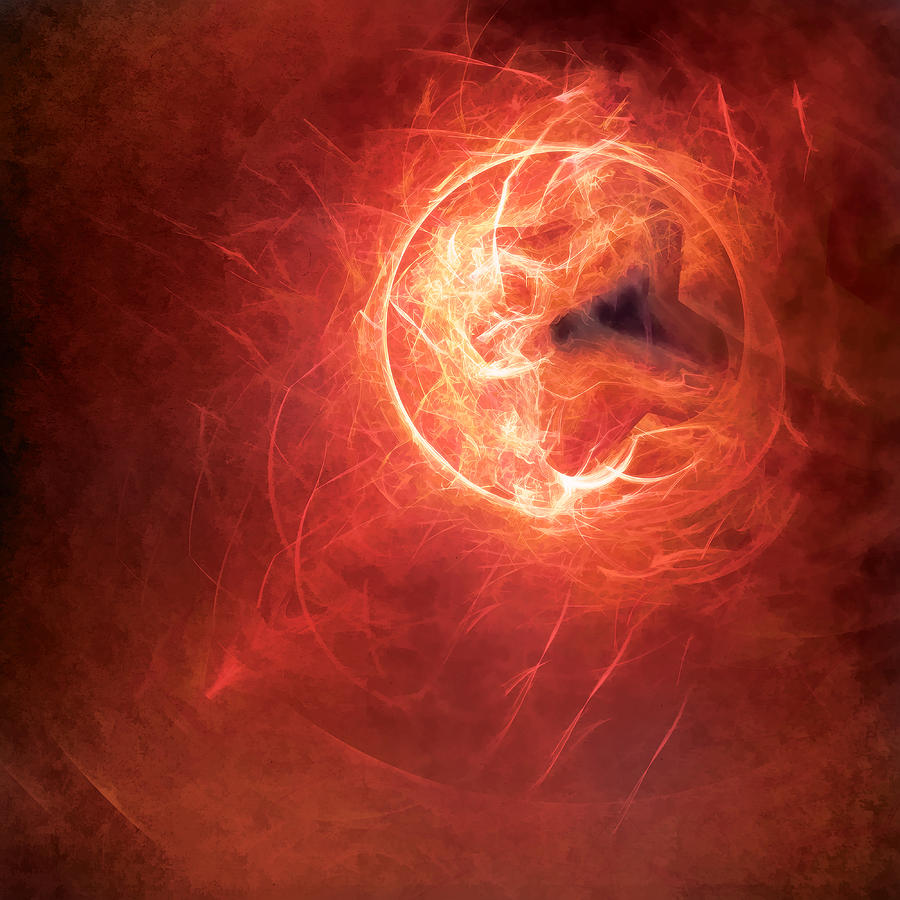 Art by Scott Norris from Fine Art America
Today's New Moon is in the cardinal sign of Aries – the first sign of the Spring season.  There is a sense of new beginnings – of pregnant anticipation.  Something  is about to burst forth, to blossom and the old is made new again.
The New Moon occurs today at 2:45 pm Eastern and falls at 9 degrees Aries.  Both the Sun and Moon link up with Uranus, the planet of revolution, encouraging us to shed the shackles of the past and the restrictions of our established patterns and routines so that we can be transformed by this new energy.
These three planets and lights in Aries form a square to Pluto, planet of destruction and regeneration. This pressure for change is not an invitation – it is a requirement.  Pluto will ensure that anything standing in our way will be decimated so that the force for change can work its magic with or without our cooperation.
Jupiter is involved here too – the "great benefic" with its super-confidence and gift of good fortune and opportunity, but here there is a challenge to surrender our ideologies and our need to be right.  The old gods are destroyed when Jupiter and Pluto go to war, and there are new gods to be discovered.
This is a hint to prepare us for the next few weeks which will bring us more of this intense conflicting energy that paves the way for a transformational future.  The energy will continue to intensify as Mars plays more of an active role, but for now the New Moon energy can inspire us with excitement and encourage us to follow the Aries archetype of adventure as we […]